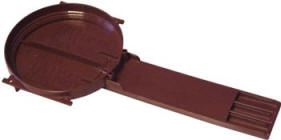 Made of recyclable plastic.
For a hive opening of minimum 8mm height x 40mm length.
Allow stimulation and treatment of bees by placing on the feeder a jar Pal K or Pep K full of syrup or crystallize honey.
The feeder is sold without jar.
Beehive must be place on flat or with a light forward inclination. Bees drink at the drinking trough or used the tunnel to collect the feeding.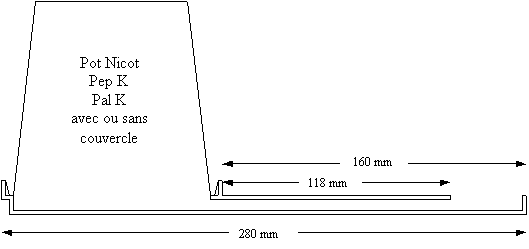 You can use it in different ways.

Jar put on the feeder without cover or with a pierced one.

In any case, if jar is transparent, you must cap it with an opaque jar, to avoid, for example, that the piece of crystallize honey come unstuck the jar with heat and fall down on bees...

Caution, do not forget to fix the jar on the feeder with a wire or an elastic band. Jar can fly away with the wind.

To avoid that air draughts drag bees in syrup, p

ierce the 2 small holes-tubes situated on the tunnel at the fondement of the round.
Packaging : Cardboard box of 72 pieces, 4.7Kg, 55x46x21cm.


Notice of use of the Entrance Feeder
(pdf file to download)