Hive Numbers nicot in plastic for hives identification

Go to Web Site with summary :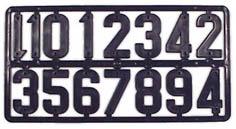 1 series of numbers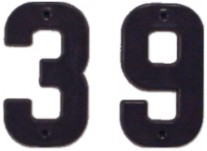 Number (true size 42 mm)

Made from

plastic material for outside use.

15 numbers on one numbers plate.

20 plates allow the idenfication of 99 hives.

Very easy to fix : place the required number,

p

ut the number on the hive,

fix the number with staple or nail,

remove the rest of the plate by cutting.

Packaging : Cardboard box of 80 pieces, 2.1 Kg, 26 x 14 x 18 cm.